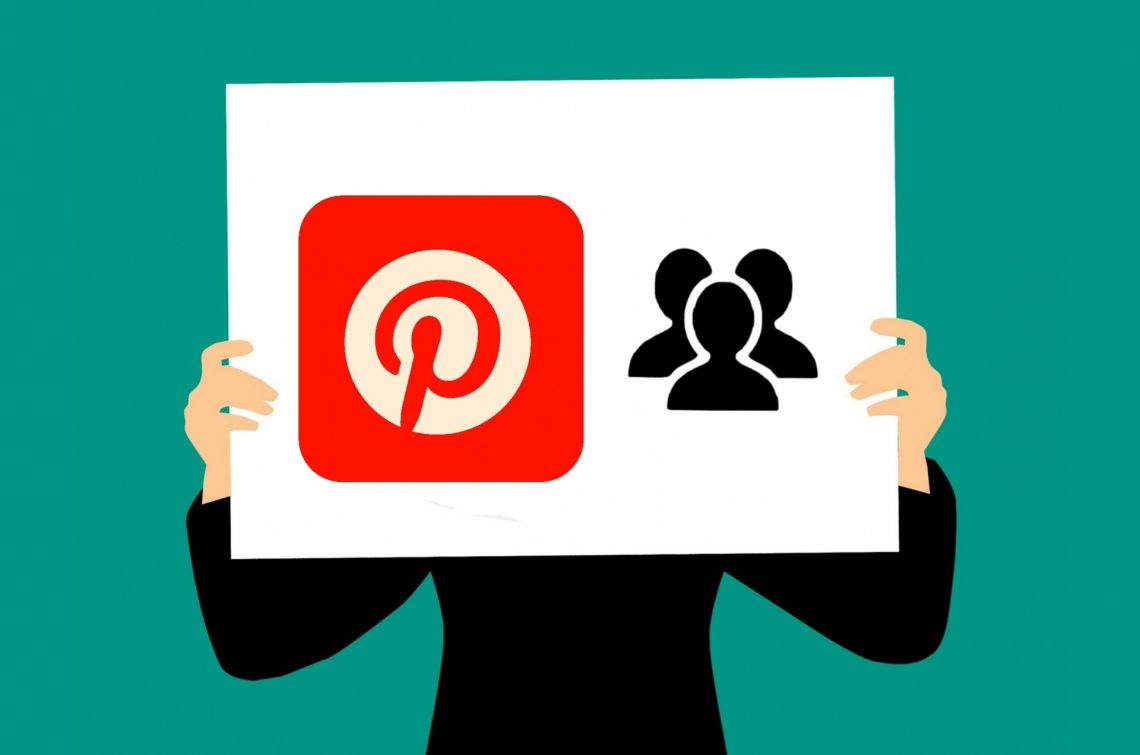 Launch Your Successful Pinterest Marketing Campaign.
It's no secret that Pinterest is becoming one of the go-to social networks to help supercharge your content marketing efforts. As we learned a few weeks ago on an #seochat with Colby Almond, taking an image viral in Pinterest can not only increase the visibility for your brand & increase your website traffic, but can also increase your company revenue.
You're in for a real treat today as we have pulled in and interviewed some of the most well known and successful Pinterest marketers online. We've put together a five question set that we hope will be a resource and a guide to anyone wanting to launch a successful Pinterest marketing camapign.
So without further ado, let's meet the experts who will be answering our questions today.

Hilary Biggart
Hilary Biggart is one part online marketer and one part art historian, making Pinterest the perfect social outlet to leverage visual literacy. Hilary is an Account Executive at SEO.com, and has been working in the marketing industry for the past 7 years.
Matt Siltala
Matt Siltala is the Founder & President of Dream Systems Media, a Website Marketing firm specializing in Social Media, Viral Marketing, Infographic Marketing, PPC & Branding. Matt Siltala is a Regular Search Industry Speaker.
Miranda Miller
Miranda started working on the web many moons ago, as an e-book and sales copy writer for internet marketers and webmasters. Several years, blogs, and joint ventures later, she studied e-commerce and moved into the realm of teaching online marketing in an Industry Canada funded position, while freelancing on the side. Now the lead writer with SearchEngineWatch.com, Miranda also recently launched a free resource for online marketers called SMBMarketingTips.com.
Heavily involved in e-learning, she recently developed web skills training programs and digital teaching guides for educators that are used throughout her home province of Ontario. Miranda is a voting member of the Professional Writers Association of Canada and serves on the Canadian Hemophilia Society's Advisory Board for their Code Rouge social media awareness project. Depending on availability, she does consulting for companies and NPOs looking to increase their visibility online. Follow Miranda on Twitter for online marketing news, tips and events coverage.
Kaila Strong
Kaila Strong is a Sr. Account Manager at Vertical Measures, a Search, Social and Content Marketing company based in Phoenix, AZ. She has had an opportunity to work with a wide variety of brands, to help them develop a strong presence on online. Kaila is a regular contributor on SearchEngineWatch.com, and has written many posts about Pinterest including "Pinterest Marketing Ideas for 24 Industries and Professions" and "4 Ways to Use Pinterest for Market Research".
Janet Thaeler
Janet Thaeler @Newspapergrl helps small businesses get online visibility through social media, online press releases and engaging with bloggers. She is co-founder of a new free tool for Pinterest called PinAlerts.com. She writes at PinnableBusiness.com and pins at http://pinterest.com/pinterestbiz.

Simply, Pinterest on the whole is an uncurated, aggregation of millions of people's tastes. Before you begin, you need to clearly define your curation process, your brand, and the purpose of the campaign. Once these are established, kick off the campaign. Create your profile, build your boards, and leverage the site to introduce new products, show off best sellers, and present your business directly to your customer.
The next step for the campaign is to personalize it according to your brand. Pinterest allows your company to interpret itself through images and pins. Like all social media sites, content is king. Curate your brand by featuring content that is applicable, pleasant, shareable, thus adding value to your brand. Re-pin images that flatter your brand and provide a diverse mix of images from your industry. Your boards should be a commemoration of things that invigorate your business, your best services, and specific stylistic representations of your brand.
Once the campaign is off the ground and running, the next step is to engage. Respond to comments, feature boards, run contests – the possibilities are endless. Pinterest is another venue for customer interface, so interact, socialize, and connect. One of the best ways to engage is to promote others' pins through likes, comments, and re-pins.
Don't forget to leverage your client base by including "Pin It" button to your product pages to build the brand. For example, Etsy includes the "Pin It" button on all listing pages, alongside the usual "Tweet" and "Like" buttons, allowing their 55 thousand followers to actively participate in the content distributed on Pinterest.
You must have a clear & defined purpose with a Pinterest specific campaign. Make sure to map it out on your white board before anything ever goes online. You also need to understand the audience on Pinterest, how they are using the site, and what works best.
Clear, defined goals are also key here. Is your goal to get people signing up to some new service? Is your goal to push product and make sales? Is your goal specifically for branding purposes and to get eyeballs (traffic) on your new blog for example? Links? Define that purpose, and move on it.
As with a new campaign on any social network, you first need to know, "What do I want to accomplish with this?" If you're only joining Pinterest because people are telling you that you should, or you figure everyone is there so you should be too, you're setting yourself up for failure. How will you measure the success of your campaign, by visits to your website? Online sales? Social activity around your Pins? The type of activity you will be tracking and measuring will depend on whether your goals are to increase awareness, build your brand, increase conversions, or some combination of outcomes. At the beginning of any SMM course, I ask participants why they want to use a specific network and what they think they'll get out of it. I'm always amazed at the number of blank stares – they just think they should be there but really aren't sure why. That's your first step.
Consider how you will measure the success of the campaign and when to exit if it's not working out. You're busy and have a business to run, so you don't have time to sink into Pinterest if it's not working for you. How many images will you test out, how long will you give it a try, how often will you post and what exactly needs to happen for this to be worth it for you? Consider the time you will spend managing this as well, because your time is valuable. If you aren't seeing the return on your investment, at what point are you going to call it quits and how will you gracefully bow out without simply abandoning the channel? Know when you plan to cut the cord if it's not working out so you won't be wasting your time with it.
First and foremost, I recommend making sure there is a community on Pinterest for my client's industry or niche and that they can be harnessed to help me obtain my goals. Every successful social campaign begins with a bit of social listening or market research, and on Pinterest it's no different.
My next step is to determine who the movers and shakers are, the types of content they're sharing and any marketing observations to help me in my future efforts. Observations such as the number of repins, comments and even the # of tweets or like's is important. If at the end we decide it's even a viable option, I want to be thinking about next steps. The information gathered during this step can help us determine the KPIs.
Examining the category section on Pinterest is a fabulous place to start. It's a quick and easy way to see what content is popular in a given niche. I also check out the general Popular category as well as doing some keyword searches to find themed boards. The search functionality on Pinterest is a little wonky, but with the Chrome extension Pin Search it's a little easier to get around.
Your approach depends on the type of business you have and what you want to gain from being on Pinterest. It could be to portray a certain lifestyle that appeals to your target market. Or it may be to rank in search engines and drive traffic to your site. Unlike Facebook where very little of your content is indexed by search engines, optimized boards are ranking well.
At PinnableBusiness we use Pinterest to bookmark and catalog helpful articles and tips for people who want to learn how to better market on Pinterest.
People will say not to promote yourself, but there's nothing wrong with creating entire boards with content from your site or blog (see http://pinterest.com/budgetsavvydiva/food – she has branded all her images by using the same font and including her URL on each image).
Position your image or business to fit in with the demographic on Pinterest. Look at the categories and think how you can fit into those categories. Food and drink is a very popular category. If you're an orthodontist you might find a recipe for tooth cupcakes (that the tooth fairy could leave). That could be popular and it also ties into your business.
Brainstorm, study, and observe. Viral content is constantly changing, and understanding popular trends is paramount to producing a viral piece. By constantly being on the precipice of new trends, it allows your business to play the novelty card. No one will want to share something that was popular three years ago or the current played out trend that has been clogging their feed.
Allow Pinterest to take your viral research one step further. Learn from every pin, and research which images collect the most comments, "likes," or re-pins. What makes these images shareable? Any similarities in viral pins? Draw conclusions and use that information to your advantage. Utilize the insight on how your customer perceives your product – look at other images pinned to the same board, user comments, and the name of the boards that users have pinned content from your web site. What are they saying about your product? If nothing is said, a simple pin/re-pin shows generated interest. Use this research, and curate your boards and pins around it.
I feel like a broken record when it comes to answering these types of questions, but it comes down the users of the site & doing your homework (research, research and more research) – I let them decide for me. Go and check out the biggest users and see what they have on their boards … in fact, see what kinds of boards they have and the type of content they are pinning. If you spend any time on the site you will understand what type of content is being pushed. The users have a specific purpose for using Pinterest.
It is one of those reasons that have made it explode the way it has. They love it for finding new food creations to make for dinner, they love amazing "how to" and instructional information, and of course, they love to shop & they love fashion. Users are looking for the next amazing thing they can't live without, and they love how it's all packaged so visually. We stay on it for so long because the site makes it easy to do so.
If you figure out something within your industry that you would work into one of those areas, you will be successful on Pinterest. I also consult with the experts (all the Moms I am surrounded by) to see what they think about adding to the community of users on Pinterest, and providing them something that makes it better.
Always be on the lookout for interesting news going on in your niche. Ideally, you're already taking some time each day to read blogs, browse through your social streams, and stay current on what's going on in your industry. Pin content from others while you're doing this research. This is the same sort of strategy you should use on Facebook; no one wants to follow you if all you do is talk about yourself or your brand/products all day. Build a solid following by becoming an information source and authority in your industry so when you do have something interesting to share, you have more advocates to re-Pin and engage with your Pins.
Creating content that could go viral might seem really hit and miss, but this is why tracking and measurement are so important. You can come up with 100 interesting, unique, creative ideas and maybe only a few will get any traction. But what was it about those few that helped them take off? Were they related to a specific topic (hopefully one relevant to your brand)? Did you post at a certain time of the day or week? What type of imagery and copy did you use? There really is no better insight than your own experience, so keep track of your hits and misses so you can replicate your successes.
In the most recent past our team has used Roger von Oech's Creative Whack Pack, an illustrated deck of cards that help inspire creative thinking. These are great for any type of creative brainstorming and strategic development.
Spearheading the creative process with research is recommended. Getting the best of the best marketing minds all in one room can do wonders to help you produce great content. Additionally, examining what others are doing and attempting to emulate it in a way that makes for version different, unique or interest is a good recipe as well.
Study the images that are getting the most repins on Pinterest and think about how you could apply the principles to an image that you create. Perhaps you could improve on a popular pin or combine many ideas into a larger image. Check sites like Pinerly to see what is trending. Look at the "popular" section or category pages. Also look at the power pinners in your niche to see what type of things they pin. We use PinAlerts to see what people are already pinning from a website – some get pinned over and over. That can give you a clue as to what your audience likes.
We've found that images with lighter colors and images do well overall. People also love images that show the steps to make something or simple ideas that will save them time or money.
In my opinion, the type of content is not as important as how the content is presented. Images are the "hook" for your content, and the more alluring the image, the more traffic can be lured. Period. Just as the Perugino gets lost among Michelangelo's ceiling and altar wall in the Sistine Chapel, pixilated, dull images will get lost among the gorgeous, visually appetizing pictures on Pinterest.
The big things that I am seeing (and this by no means is all that is going on there) with what I do specifically, are lots of success with data visualization graphics, "how to" instructional type pictures, and information that is providing a solution to a problem. I am also seeing a lot of success with funny graphics & memes.
You see the motivational & inspirational type graphics all over the site, and people are sharing them everywhere (even cross sharing all over Facebook & Instagram for example). There is a huge "arts & crafts" side to Pinterest where this fits in really well and is eaten up. People are looking for ideas & inspiration. This is why they are spending hours and hours on the site, so provide them with something that sparks an idea or inspires them and you have nailed it.
We recently launched an info graphic titled, Pinterest Image Optimization. It walks people (step by step) on how to optimize your images and content for Pinterest. It was featured on Mashable and helped the company we did it for – PinnableBusiness.com gain hundreds of valuable links, (and trust) and continues to build links to this day (see graphic). This promotion was for a business as well as a new tool they are offering. They gained business from this promotion in the form of new clients, new signups, new leads, and continue to get traffic to their site from it.
From what I've seen in case studies like this one from Steam Driven Media, and heard in interviews with Pinterest marketers, product images actually do alright depending on the niche and provided they don't look like advertisements. Images with watermarks that are too prominent and especially those with prices on them don't seem to do as well. Food & beverage photos are incredibly popular, as are those around jewelry, decorating, beauty, and other lifestyle topics. If you're in one of these highly visual industries, where the products are tangible, you're going to have an advantage over the person who sells insurance or fixes cars.
Pinterest is all about "wants." Users make collections of images that trigger some kind of emotional reaction, so what do your users want? Do they want to be more beautiful, have more money, live in a more stylish home, wear nicer clothes? Put on your direct response marketing hat: You want users to feel something powerful enough to entice them to visit your site (if that is your goal) and to feel as though they absolutely have to have your product. What do you need to convey in an image to make that happen?
In the end it comes down to what is going to resonate best with your audience. If you don't know, then start researching. Try out quote types of pins and then switch to photos and next up product images. Post around similar times of day and try to pinpoint the right time for your pins to get the most impact. Gather as much information as you can, so you can start to make inferences based on the data you see.
In a recent Copyblogger post they shared that Infographics and smaller images can command more click-throughs if the content is unreadable on Pinterest and suggested too-small-for-Pinterest font. If users can't really see it, they may be more inclined to click through to your site. I've yet to test this out, but it certainly makes sense. If traffic is your overarching goal, then look to test the type of content with this in mind and rinse, repeat. Find what works for you, there isn't one blanket solution across all industries unfortunately.
Inspiring quotes and funny sayings seem to do well across many niches. Mashable named the top 15 pins (each got over 15,000 repins) and they're not what you might expect. In other words, they're not so much breathtaking images but pins that convey an original idea or look.
Don't forget to reuse content. If you've posted an image on Facebook that has done well, consider pinning it also. One of my clients posts a quote each day on Facebook, pins the quotes and also features them in blog posts. Know your audience and niche (through studying it with tools like PinAlerts) to see what gets picked up. What works for one business, may not necessarily work well for yours.
One of the best ways to increase visibility is having it featured on a main category feed. Although there is no way to control the placement of your image on these feeds, you can increase your potential by following a few simple steps:
Curate your pin to the appropriate board, and categorize your board to fit the appropriate sub-category feed: If you are pushing a instrucographic, make sure the board is relevant for "how to" and DIY, and categorized in the DIY & Crafts segment.
Utilize keyword rich and apt descriptions for your pin: let's be honest, "fun necklace" is not as relevant as "DIY Anthropologie inspired beaded statement necklace". As appealing as "Awwwww" or "Cuuuuute" may seem as captions, it does not add to your credibility, creativity or SEO, nor will your image come up in the Pinterest search results.
Don't submit everything at once – to control spam Pinterest has limited every user account to one piece of content on the category pages per hour. A good rule of thumb is no pin anything up to 4 hours prior to pushing your content.
Time it correctly: Pinterest is no different than any other social network and has more activity during certain points of the day. With Pinterest, the highest activity tends to be between 5-7AM and 5-7PM EST. Because naturally everyone's first instinct when they wake is to check Pinterest
Research is key, and making sure you have properly researched ideas as mentioned above is one of the most important "first" steps. Next would be making sure your website is ready. You need to make sure you optimize your images for Pinterest.
I mentioned it in the question before, but the Pinterest Image Optimization graphic that we did for PinnableBusiness.com really is one of the most comprehensive resources for optimizing your images on Pinterest. You can find the graphic here: http://pinnablebusiness.com/our-pinterest-infographic-that-crushed-it-on-mashable/. You also need to do your best to understand how Pinterest works. Know when to submit, whom to submit, how often to submit, etc. Testing is key since Pinterest is always tweaking their Algo, so I highly recommend testing things out.
I have found that spacing out your submissions and even accounts that submit (for the most important content) is critical. In other words, if you have 5 pieces of content to push out to Pinterest that day, you don't want to push them all out on the same account back to back at 5AM that same morning. I like pushing content out early mornings between 7-9 AM Eastern Standard Time, but the thing you have to remember is a lot of Pinterest users (and perhaps some of those in your specific industry) are on Pinterest at all hours of the day and its different than those spikes in traffic for sites, like Facebook, when they are on breaks or waking up in the morning to check on new status updates, etc. I have had pieces do well that I pushed out in the middle of the day, or even at night.
My main suggestion is to build accounts that engage so no matter when you submit something, they do well and people want to share. Repin other's content, leave comments, invite them to post on your boards, spend time on the site every day adding to the community and it will pay off huge at the end of the day.
First, let your existing fan and subscriber bases know you're on Pinterest. Get the people you already know and deal with to connect with you there – you'd be surprised how many people set up an account and don't let their email subscribers, Facebook fans, or in-store customers know about it. These people are already your brand advocates, so bring them to work for you in your new channel.
Encourage conversation around your Pins. Ask questions. Respond to comments. Don't be a robot. BE SOCIAL!
Another suggestion is to start cross promoting your pins by embedding them on your blog, liking them on Facebook and sharing on your wall. You can also tweet pins to your followers and even bookmark your pins on sites like StumbleUpon or Reddit if applicable. Leverage your fans from other social networking sites to help with your Pinterest initiatives. Drive traffic to Pinterest through cross promotion.
Start your own buzz and see it take off. This is certainly something that you should do when first testing out Pinterest. When you have a really good pin you're ready to post, make a coordinated effort to get your friends and family to repin and like the pin soon after you post it. Give that pin some extra social oomph to get it off the ground and running. Hopefully, in a matter of a few hours, you'll start to see those repins start rolling in because you helped give the pin some momentum. Give additional momentum by asking more people the following day to repin and like. The great thing about Pinterest is that pins can be popular many times, so ride that wave of popularity til it stops!
Last but certainly not least, make it really really really good. Take the time to research and find the right content type and copy that will make your pin stand out. This of course is easier said than done and sometimes involves a bit of luck, but the right combination of factors can make your post go from a regular pin to a pinteresting pin.
Pin at popular times of the day. This is usually before work or breakfast, during lunch and before bed. Saturday mornings are generally a popular time. Test the time you pin so that more people see it and hopefully repin it also.
Feature your most pinned images or most popular boards first. Most people don't realize you can reorder your boards and choose the main image so they might have a board about Christmas near the top of their page in the middle of the summer.
Also, tweet and post your best pins to Facebook. Lowe's does a great job at reusing images from Pinterest on their Facebook Page. For example, they have a Hot on Pinterest feature and post the most popular pins. Perhaps the most effective way though is to get a power pinner to repin your image. This method takes the most work but if someone who has a large following repins your pin it can immediately boost its popularity.
Mashable's recent post on Wayfair, the second largest home goods retailer by revenue, spoke to turning Pinterest traffic to sales. Wayfair CEO Niraj Shah says Pinterest referral traffic is 10% more likely to make a purchase than visitors from any other social network, including Facebook and Twitter. They'll also spend 10% more on average, because "Visual imagery drives inspiration, it's what makes you want to buy it," Shah said. "We sell things [on our sites] in the same way."
Another example of a site converting sales is Perpetual Kid, an online store with products that "entertain your inner child". The company began gaining organic exposure in summer 2011 from Pinterest, and by January of 2012, Pinterest's referral traffic had increased from 0.20% to over 2.50%. Not only did they see a significant rise in traffic, Perpetual Kid's Pinterest traffic converts at twice the rate of their Facebook Traffic. Visual, creative customer engagement leads to efficient sales conversion.
If your pin is created with that purpose in mind, it will drive people to your site, the site's job is to convert the sales and leads.
I think this works itself out if you have followed the steps I have outlined above. If you have created the campaign with these goals in mind you will get leads, you will get sales, and there will be a huge return on your investment. Make it easy for people to sign up when they finally land on your page, and don't make them hunt for anything. I ran a campaign a few weeks back on one of our retail sites that was specifically meant to drive sales (for a certain product), and it ended increasing our overall sales in April by 60%. This is huge, and this is just from Pinterest. There is a lot of power there.
I've seen case studies showing a much lower conversion rate for Pinterest traffic, though the volume was so great they made up for it in sales. Your goal is really the same as it is with any other channel – you want to appeal to the people most likely to actually follow through on the action you want them to take. On Pinterest, you need to do this with imagery more so than sales copy. It's a challenge, for sure, but at the risk of sounding like a broken record, tracking and measuring are your best tools. I can't tell you to do x, y, z and you'll see instant success; online marketing doesn't work that way. You're going to be working with a unique group of people and you need to see what works for them and what doesn't. You're going to have hits and misses. You're going to need to experiment, test, and learn. Once you get a sense of which images are actually sending converting traffic – and you will know this because you measure everything – you can start to tweak your campaigns to gradually increase conversion. You will learn to recognize what it is the people who actually buy are looking for and you'll come up with new ways to entice them to your site. It's an ongoing, constantly evolving process, not a one-off tactic.
Though personal experience and testing are key, take advantage of data and insights at the macro level and learn from the information other marketers are putting out. Earlier in May, I found a few great reports from sources like Ignite Social Media Blog, Internet Retailer, Wayfair and Modea and put together a list of 5 user insights to help marketers understand who is using Pinterest and when.
Serve up content that helps aid users down the sales funnel. Do you sell a complicated product to understand? Create pinteresting images that aid in explaining a complex part of your industry, or use images to act as teasers for the pages that contain a lot of that information. Use Pinterest as a tool to help sell but in a less obvious way. Use content to help sell them just as you would on any other platform or content marketing initiative.
First, you must make sure your product appeals to the demographic on Pinterest. Most of the time you're marketing to women. Make sure your pins go to a blog post or page that has a call to action (join your email list, download a free guide, share the post, learn more, register for a webinar, buy, etc). Or if it's a product, to your product page. Too many times people pin from their home page, rather than to a landing page or product page which is frustrating. Don't make people hunt. People do buy directly from a pin, but most often it's for home decor or fashion items that people see, love, and have to have.
Was the goal accomplished? Are we seeing more sales if the goal was to get more sales? Are we seeing more traffic if the goal was simply to get more eyeballs on the graphic? Are we seeing more lead forms being filled out, or more subscribers on the blog? There are lots of social media monitoring tools that can help (think Pin Alerts, Trackur, Raven Tools, Majestic, Google Webmaster Tools and any of those types of services can help determine the KPI). Even Google Analytics now has some new features that will help with this. We have had groups that come to us that wanted to build more links from their Pinterest Campaigns because they want links specifically from the "Pinterest crowd" (see attached screenshot). Our goal when figuring out an idea was to think about what will gain the most links, and I am pretty sure we nailed it.
A good read that could help understand more about KPIs would be this one here – http://www.kaushik.net/avinash/best-web-metrics-kpis-small-medium-large-business/
I know you can use systems like Pinerly to monitor some of this information as it applies to your own Pinterest account, but I have yet to test it out. Fortunately for me, I have a developer I work with that has built some fun tools for me to play around with for data mining which makes it a bit easier. If Pinterest is a platform you want to use regularly this is a better option, considering the alternative is having to manual check on a regular basis. Who wants to do that?
My favorite KPI is traffic to my site that then converts to subscribers (RSS or email). Pinterest is most often our #1 referrer, behind search engines. It's targeted traffic and the sort of traffic that will buy our products. We use Jetpack blog analytics and Google Analytics to see what is sending the most traffic. For most though it will be the number of original pins and repins.