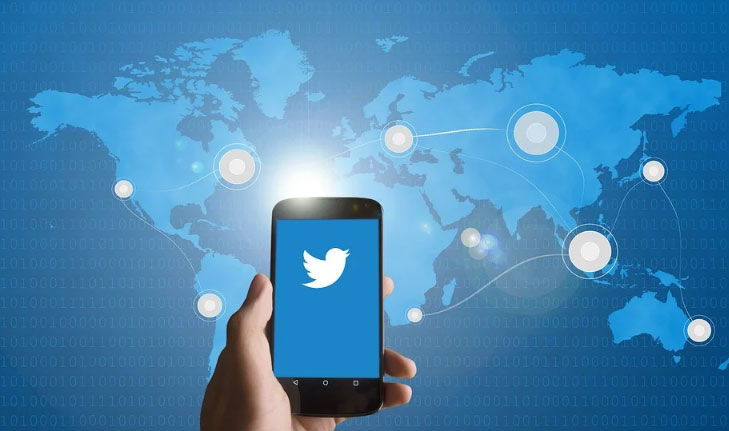 Get Your Hands Dirty With Twitter Advertising.
Twitter has grown to over 500 million users and is expected to see ad revenues grow as well. Making most of its money from advertising, Twitter is expected to post ad revenues of $259.9 million this year, according to researcher eMarketer.
Twitter advertising is different from most of the online advertising options out there, with elements of cost-per-click, display, and social media ads all wrapped up in 140 characters or less.
Like other social ads, advertisers can form a relationship with consumers directly where they can engage with and share marketing messages.
Ads become part of the discovery process on Twitter with ads appearing in content and integrated into the users experience. They appear to be more relevant since they are shown partially based similarity of the followers the accounts have in common.
A unique feature to Twitter ads is that users can engage on multiple levels with the ads. For example, users can click on links, @reply to the ad message, retweet to share with followers, or favorite it in their public list. All of these social options are a nice bonus and differentiate it within the online advertising landscape.
Why Advertise on Twitter?
Twitter ads are best for a few common marketing objectives, including:
Promotions: Recommended for time sensitive events
Brand awareness: Allow advertisers exposure to potentially new audience
Followers: Pay-per-follow to grow the follower base and leverage this audience for future promotions and dialogue.
Twitter has three ad products. Let's look at each.
1. Promoted Account
The Promoted Account is featured in Twitter search results and within the Who To Follow section. Promoted Accounts are suggested to a users based on their public list of who they follow.
When an advertiser promotes an account, Twitter identifies accounts that are similar to the advertiser's account. Twitter may recommend the advertiser's Promoted Account to users who follow those similar accounts. Similarity is determined by a variety of factors, including the followers that accounts share.
2. Promoted Tweets
Promoted Tweets appear directly in the timeline among non-paid tweets. Twitter regularly analyzes the engagement rate of the advertisers tweets to identify five of the most engaging to create an ad to serve to users automatically.
While a specific tweet can't be selected, it's possible to remove the tweets that you don't want to promote. Also, replies and retweets will not be considered for promotion.
3. Promoted Trends
Promoted trends are featured next to the users timeline on twitter.com among the organic Twitter trends and are tailored for users based on location and who they follow.
Ads appear at the top of the trending topics list. These ads also appear on Twitter for iPhone, Twitter for Android, and Tweetdeck. Promoted Trends are currently in beta with a small selection of advertisers.
Ad Targeting
Targeting ads is not complicated as Twitter's algorithm automatically selects which tweets to promote and which users will see them. Geo-targeting to country and DMA level is possible, as is mobile platforms.
Budgets and Bids
Budgets and bid settings on Twitter are nothing new to online advertising. Budgets are set at the promoted product (ad) level.
Daily Budget determines how budget will be managed and once the daily budget is reached the ad will no longer show.
Promoted Account ads are priced on a cost-per-follower basis with advertisers only paying for new followers gained. The recommended bid to start is $.50 to at least max of $2.50.
Promoted tweets use cost-per-click pricing and Twitter recommends $.50 to at least max of $1.50.
Twitter isn't shy about noting that a higher bid will increase the likelihood of ads appearing. Recommended bid is suggested based on averages across all advertisers on Twitter. With continued advertising, bids are adjusted based on the historical performance of campaigns.
Credit: SEW