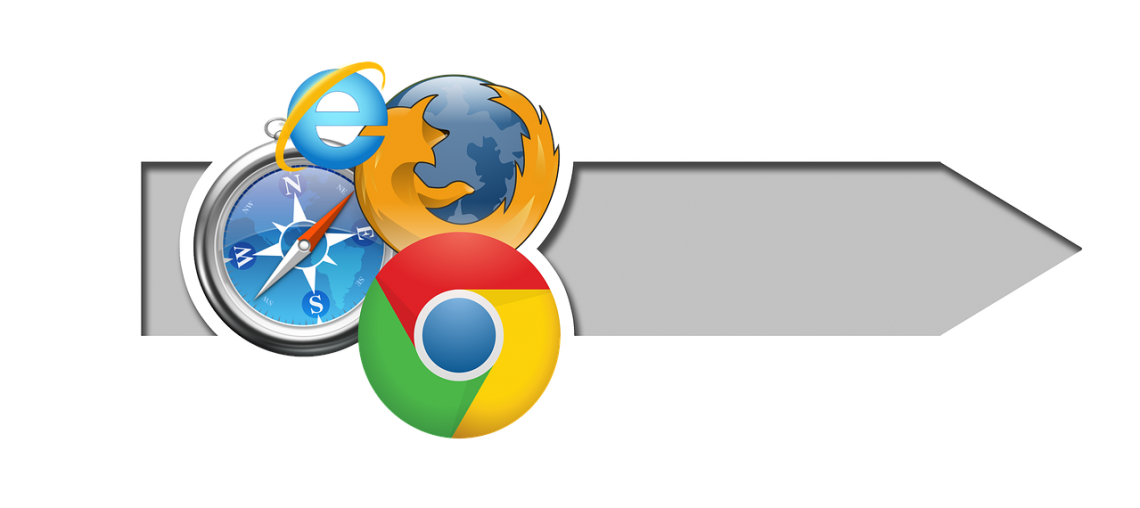 Best 23 Free Browser Extensions for an Inbound Marketer.
Between social media campaigns, link building tasks, analytics reports, meetings, networking events and all that other good stuff that fills the inbound marketer's time, there's a real need to streamline all the busywork so we can do our jobs more effectively.
To do this, we've compiled some of our favorite browser extensions – some new goodies, some old classics, and more.
We'd love to know about yours too, so make sure to drop a comment below!
Email
1. Boomerang for Gmail (Chrome/Firefox)
A one-stop-shop for scheduling, archiving and prioritizing emails in Gmail. Boomerang lets you schedule messages for the future, postpone messages until you're ready to read them and prioritize important mail so it doesn't get buried in your inbox.
2. Boomerang Calendar (Chrome/Firefox)
Yet another great product from Boomerang is Boomerang Calendar. This is an awesome tool for scheduling group meetings and coordinating calendars.
The tool recognizes dates and times written in your email and highlights the text in red, yellow, or green for free/busy status. Boomerang Calendar will email all participants asking which of those times works for each of them, with a form they can fill out directly from inside their email.
3. Gmail Manager
If you manage multiple Gmail accounts, Google Mail Checker helps you track and manage them directly from your toolbar. For Firefox users, the Gmail Manager add-on displays account details including unread messages, saved drafts, spam messages, labels with new mail, space used, and new mail snippets.
4. LastPass (IE, Firefox, Opera, Safari)
Protect, store, and easily manage your passwords across all your devices. LastPass securely syncs your passwords across all your browsers and devices – plus it remembers log in credentials and other personal information to save you time.
Productivity
5. RSS Live Links (Chrome)
Catch up on your reading with this feature-rich RSS feed extension. Similar to Firefox's Live Bookmarks, it displays headlines from your feeds in your bookmarks bar.
It scans your open tabs and allows you to subscribe to feeds. You also get fun sound notifications when one of your subscribed feeds is updated with fresh content.
6. Session Buddy (Chrome)
Session Buddy lets you select and save tabs or windows in your browser. This is really useful for when you want to retrieve something from your history. You can give the session a name then launch it later.
7. Decreased Productivity (Chrome/Firefox)
OK, so this extension is actually meant to be a sneaky way to help you browse NSFW content at work. Decreased Productivity basically strips away all the styling from a page so that you only see text. This can actually be beneficial to your productivity by getting rid of any superfluous visuals or distractions.
Site Reviews
8. Wappalyzer (Firefox/ Chrome (beta))
Wappalyzer is really useful when inspecting websites or finding weaknesses. Find out what the website is using (Drupal, WordPress, Ubuntu, etc.), what analytics tools, JavaScript frameworks, and more!
9. Chrome Sniffer (Chrome)
The Wappylyzer for Chrome, Chrome Sniffer allows you to inspect everything from the CMS /JavaScript library, analytics tracking code, social plugins and more. Little icons will appear on your address bar displaying all the pertinent details.
10. Firebug (Firefox/Chrome)
Firebug is excellent for a quick debugging or editing of a website's CSS, HTML, JavaScript and more. Inspect HTML elements through a few mouse clicks. You can also use it to remove or block pop-ups.
SEO Extensions
11. FlagFox (Firefox)
FlagFox is a simple, unobtrusive tool that displays a country flag of a website's server. By clicking the flag icon, the built-in Geotool shows you what city the server is in, local time and ISP.
12. Ubersuggest
If you're looking for keyword ideas or something to write about for your next blog post, Ubersuggest is "suggestion on steroids". Type in a word or sentence and it will instantly pull up a list of hundreds of new longtail suggestions in alphabetical order. You can use this is conjunction with the Google keyword tool to see search volume results.
13. Redirect Path (Chrome)
Redirect Path flags up 301, 302, 404, and 500 HTTP status codes. It spares you the headache of having to copy and paste URLs into a separate tool to sniff out any chained/broken website redirects. It also displays HTTP Headers and the server IP.
14. Rankerizer
See exactly where you rank in Google, Bing, and Yahoo. Monitor and track an unlimited number of keywords plus track your ranking trends over time to see if you've risen or dropped.
15. WOT (Chrome/Firefox)
A must extension for safe browsing. Find out the trust levels of websites through their intuitive traffic light-style rating system.
Toolbars
16. SEO Book (Firefox)
The SEOBook Toolbar offers a wealth of website data including Google PageRank, backlinks count from Open Site Explorer, Majestic SEO, Blekko, Yahoo.
You can see metrics for social media, social bookmarking, and social news sites. Rank Checker is built right in to the tool bar.
You also have a cool analysis tool, SEO X-Ray, which shows you the keyword density, headings, meta description, links pointing to the page, and much more.
17. SEOmoz (Firefox/Chrome)
This is another fantastic toolbar, created by SEOmoz, that will let you quickly scan the quality of a site/page. This is a really handy extension to have.
Most people who use it would agree that it provides a more accurate PageRank value than Google. Google's PR is updated less frequently, so we like to rely on SEOmoz's "mozRank".
Social
18. Amplify (Chrome/Firefox)
Clip and share parts of articles, blog posts, videos, or images that you find on the web and add your two cents before sharing them on Twitter, Facebook, Tumblr, Posterous, and more.
19. SocialBro (Chrome)
SocialBro is an intuitive and simple tool for managing your Twitter community:
Manage your lists.
Get insights about your community.
Find out who isn't following you.
Find out popular influencers in your niche.
Find the best times to tweet.
See competitor stats.
So much more.
Definitely a nice tool to use for reporting Twitter metrics to clients.
20. Hover-Zoom (Chrome/Safari)
This is a good little extension for viewing linked images in their full size just by hovering the mouse over them. Really great for sites like Reddit, where you would normally have to follow a link to view an image.
21. Awesome Screenshots (Chrome/Firefox/Safari)
Awesome Screenshots is similar to Amplify. It's a great tool for social sharing letting you easily capture, annotate, and share a page.
22. Pinterest Pro (Chrome)
If you're active on Pinterest, this extension is a great short-cut for adding images from the web directly to your board. Right-click, add to Pinterest, done. It's made by the same maker of "Friendsheet for Facebook."
23. Buffer (Chrome/Firefox)
This is a great tool for community managers. Add articles, images, and videos to your Buffer account then schedule them for publishing on all your social platforms.
Now Get Organized!
Once you're done downloading some of these extensions, you can organize them with AppJump. This Chrome extension allows you to locate and launch your applications and other extensions quickly from a drop-down menu on your toolbar.
What are some of your favorite inbound marketing apps? We would love to hear what you use to get things done!
Credit: Posted on Search Engine Watch